Have you been dreaming of making a blanket from wool sweaters but don't know where to begin?
Maybe you're afraid of ruining the sweaters,
or you're hesitant that your blanket won't turn out to be full of the loveliness you imagine?
I know all those feelings!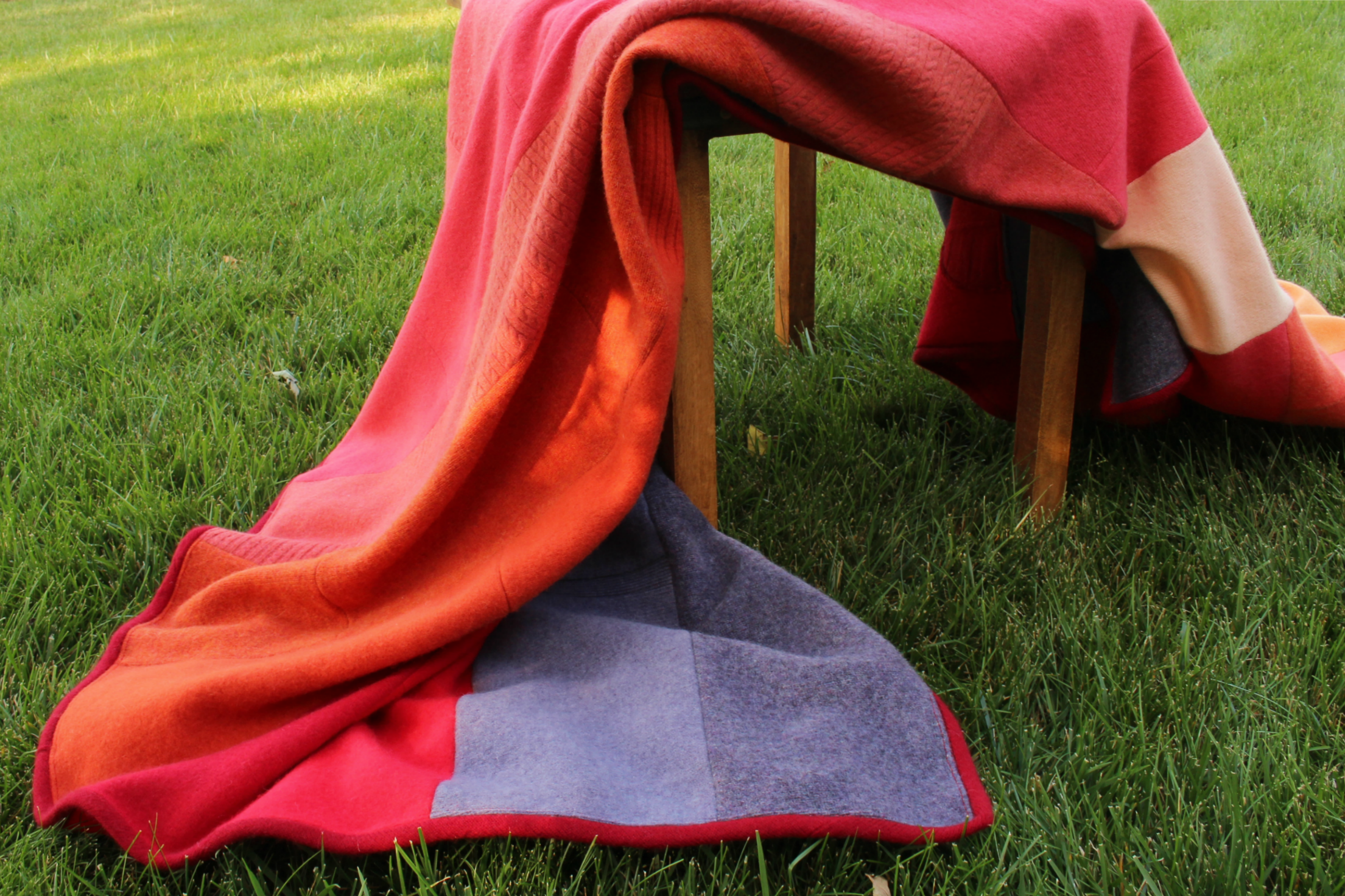 ---
In the Felted Wool Blanket Master Class ($297) I walk a group of blanket-makers step-by-step through the process of making a "sweater blanket" from upcycled wool sweaters. The class includes video and written instructions so you can choose your favorite learning style.
In addition to teaching the mechanics of basic blanket-making, I'll also help you think through and plan the design stage of your unique blanket using the sweater colors and textures you have available. The course is designed as a work-along class, and is structured to enable you to actually finish your blanket. Since you have complete freedom to decide on the size of blanket you make, you can influence how much time you will need to spend on the project. (The smaller the blanket, the less time required.)
Also! You're completely welcome to simply self-pace the class and not aim to finish in 6 weeks. Either choice is fine!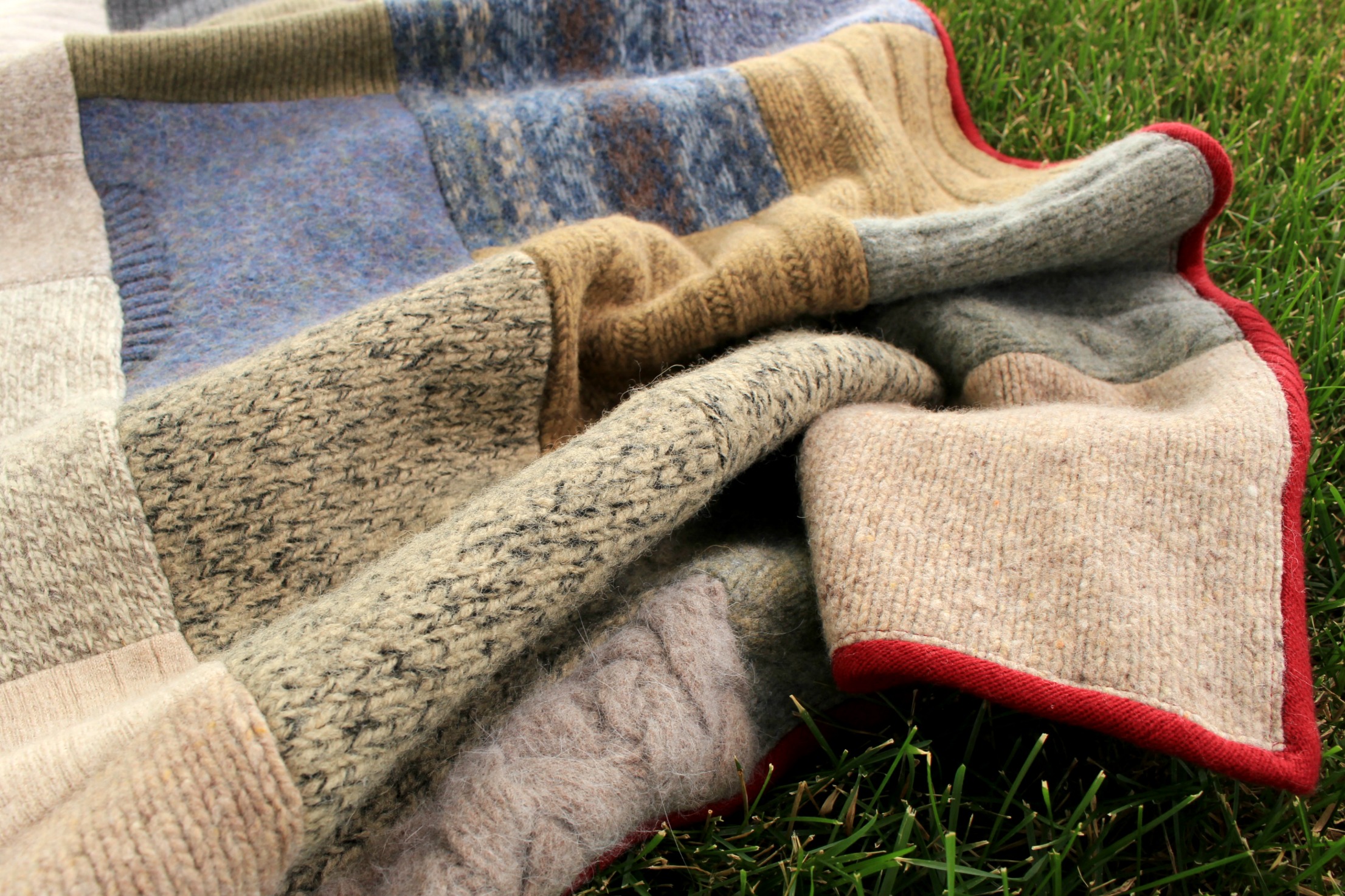 This Felted Wool Blanket Master Class will be presented in 3 sections of 2 weeks each, providing time to work on each portion of the project before moving on. We will have a private Facebook page for our virtual meeting place for asking questions, getting input from me, sharing what we're doing, encouraging each other and designing together. This is where the fun happens!
"I was surprised at the wonderfulness of the group--so much fun!
I have never checked Facebook so often, waiting to see who made what
or what was next." — Linda, class participant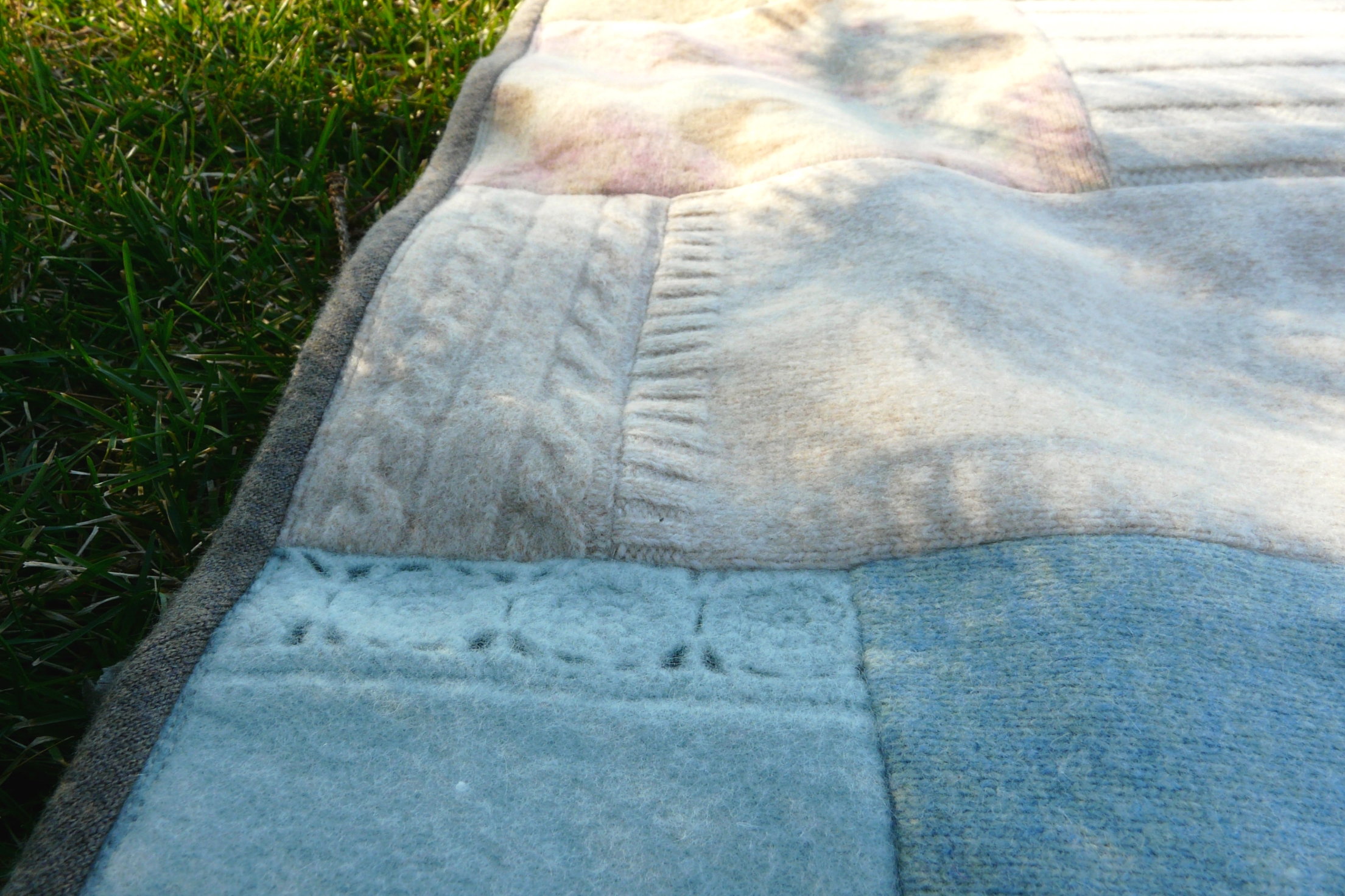 ---
Section 1:
During these 2 weeks, expect to spend 5-8 hours on homework after your sweaters are collected, depending on blanket size.
Find and choose good sweaters
Prepare the sweaters for felting
Felt the sweaters
Cut the sweaters for the blanket
Section 2:
During these 2 weeks, expect to spend 6-12 hours on homework, depending on blanket size and complexity.
Design and lay out your blanket
Prepare the layout for sewing
Sew the blanket together
Square the blanket and trim it
Section 3:
During these 2 weeks, expect to spend 4-6 hours on homework.
Make the continuous bias binding
Apply the bias binding
Bonus material: An appliqué overview.
A basic lesson in decorative appliqué techniques for the blanket top.
Material continues to be available to you indefinitely!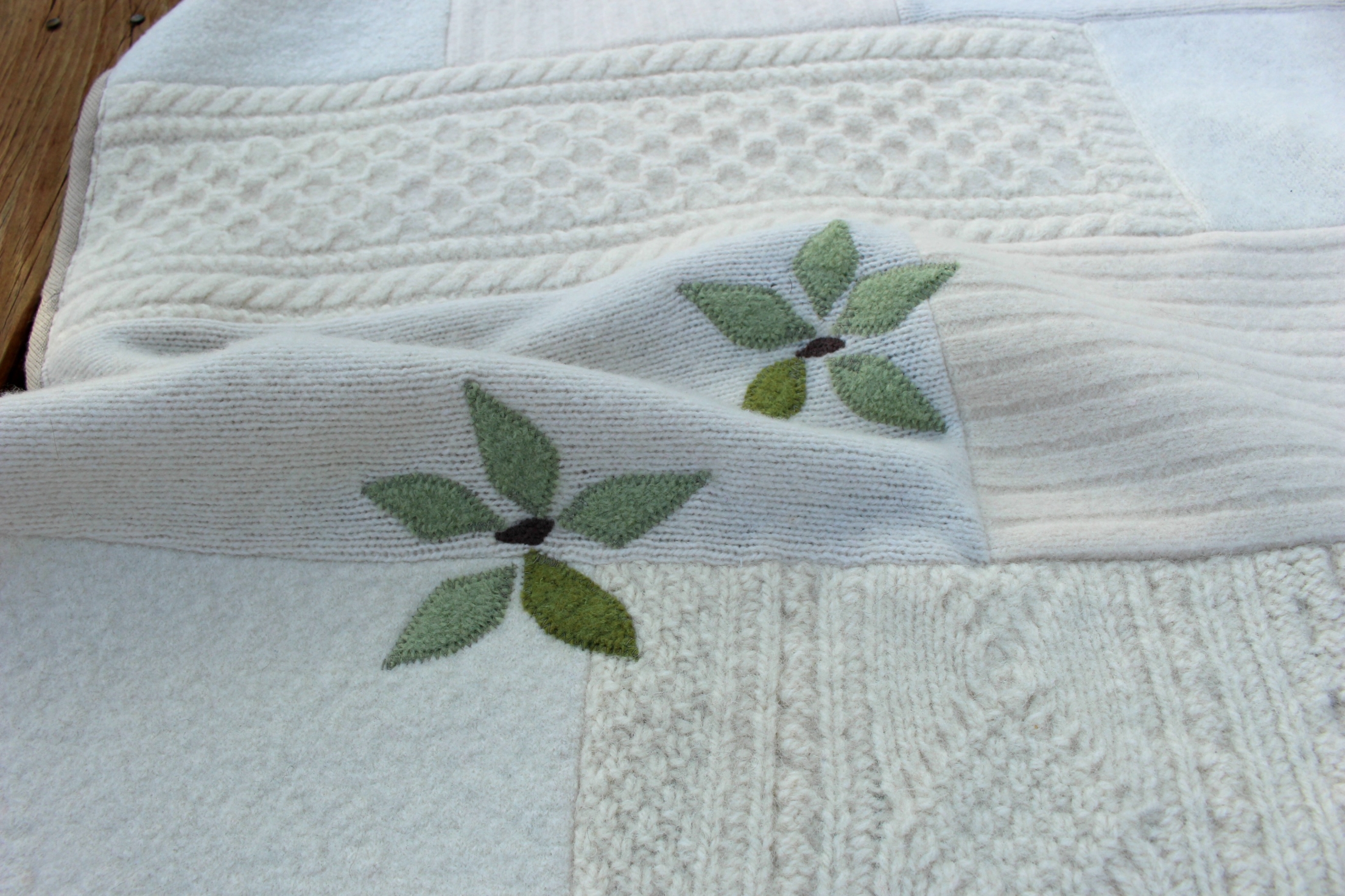 ---
Ahhh: Work at your own pace!

With more class material in Sections 1 and 2, there's enough content for you to choose your own pace through the first 4 weeks.
With less material in Section 3, I've tried to provide time to catch up, wrap up, and actually complete a blanket by the end of class.
If time is a concern, seriously consider starting with a smaller blanket.
Whatever you choose and however you work, I'll be there to cheer you on!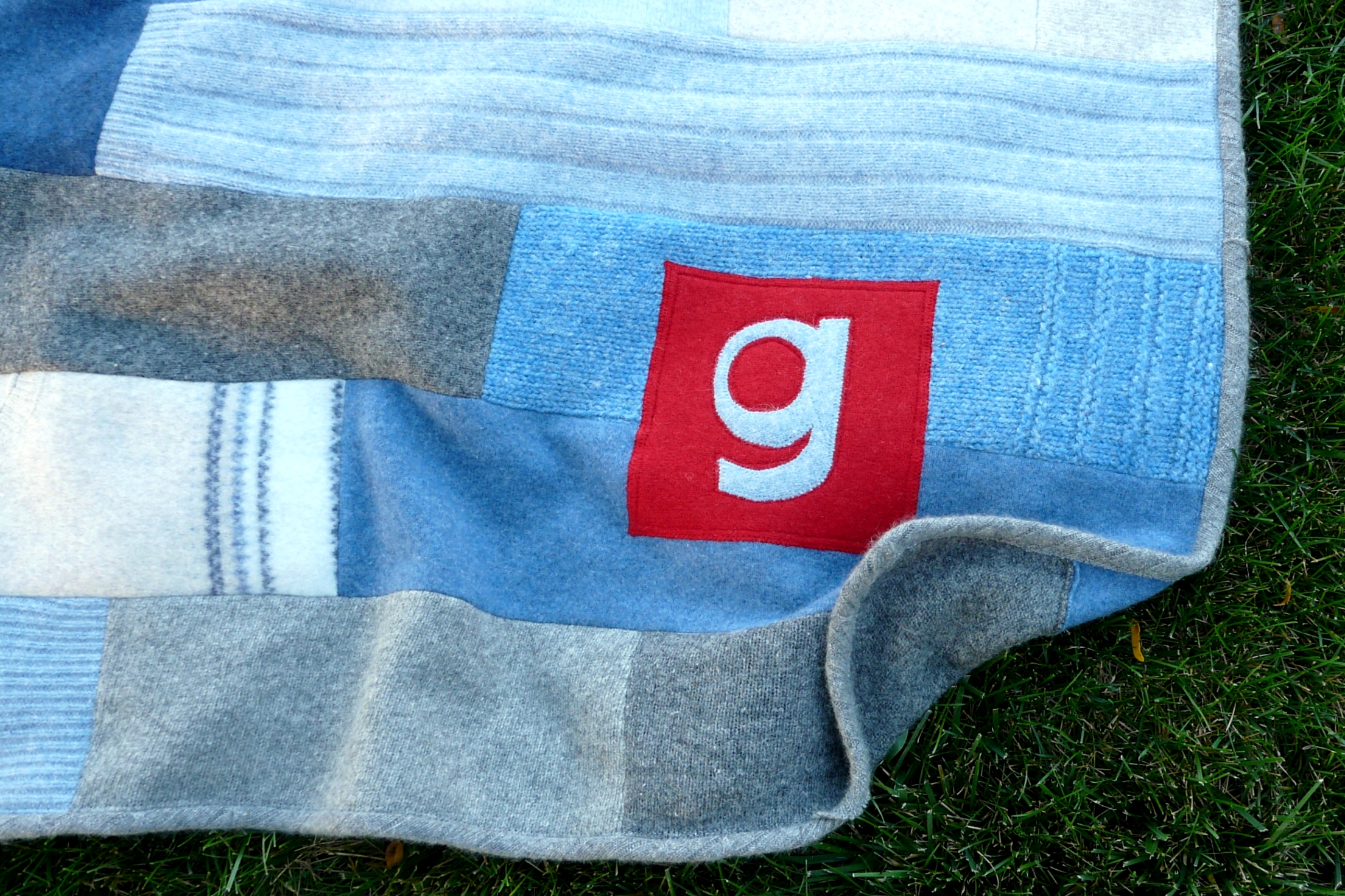 ---
What past class participants say:
"I was glad to learn how to handle the wool. It's vastly different from cotton.
It wiggles and moves all over the place! Seeing the techniques
you used was really helpful." —Patti
"I was totally surprised at how wonderful my blanket turned out, a testament
to your organized way of instruction!" —Linda B.
"I love that you covered making the binding. I've done some blanket-making on my own
and have never tried this method. I also loved the challenge of doing some math!" —Stephanie
"The most valuable part of the class was how you broke it down
into manageable parts. I also loved that we could get feedback from
you and others in the group. I really felt like we were there to support each other." —Sara
"The videos were so helpful! I'm a visual learner, so watching some of them a couple of times was great!" —Simone
"The best part of the class for me was the details. I sewed with and felted sweaters
before taking the class, but I learned a lot and I now do some things differently.
I remember thinking, 'Ah, genius...' several times." —Linda C.